How can African American church leaders maximize their leadership potential? What are current models for effective leadership in the African American Christian community? This book answers those questions and more with up-to-date research and current best practices regarding leadership principles and strategies. African American church communities and those who interact with and work with these communities will find this book particularly useful.
ParkerBooks are written to equip and encourage African American ministry leaders.
Author: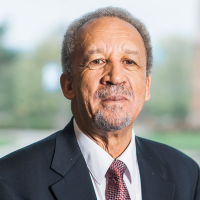 Dr. Lee N. June (PhD, University of Illinois) is a professor of psychology, African studies, and African-American studies at Michigan State University. Dr. June has authored and edited several books of importance to the African American Christian community, including Yet With a Steady Beat: The Black Church through a Psychological and Biblical Lens.