About Kregel Blog Tours
The Kregel Blog Tour Service is designed to foster discussion between Kregel authors, bloggers, and readers. Kregel will choose which titles receive tours and offer complimentary books to bloggers who agree to review those books on their blog. To participate in a tour, you must:
host a blog that has at least 30 followers or a minimum of 300 hits/month AND complies with the stated mission, vision, and core values of Kregel Publications
offer original content in the form of a book review or interview
post that original content during the specified tour period
provide the tour coordinator with a link to that content within 12 hours of posting
live in the United States, Canada or the United Kingdom
*Please read the full Rules and Regulations of the Kregel Blog Tour Service.
Current bloggers
Let everyone know you are a Kregel Blogger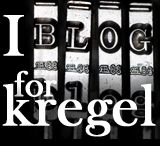 Right click and save this image to place on your blog. Please link to kregel.com/blogtours.
Become a Kregel Blogger
Kregel Blog Tours are announced by email. To receive our emails and sign up for future tours, use the form below to subscribe to our blog tour announcements. You may choose which types of announcement you receive. We will use this contact information only for the administration of blog tours.
Looking for the Kregel Academic & Ministry Blog Review Service? Visit kregel.com/academic-blog-reviews