Designed for students and novice pastors, this guide to pastoring provides sage advice on the wide array of tasks a pastor must perform. Ideal for those considering ministry, bi-vocational pastors, and laymen functioning in a pastoral role.
Austin Tucker's academic credentials and experience include more than 30 years of preaching and a Th.D. in Preaching and Pastoral Ministry from Southwestern Baptist Theological Seminary, where he has also taught for the past several years.
Covers topics such as the pastor and the people, preaching, counseling, leadership skills, conflict, evangelism, weddings and funerals, ordinances, and the pastor's personal life.
Written by a veteran pastor and professor of preaching
Deals with the nuts and bolts of ministry, from the viewpoint of an experienced pastor and an academic expert
Shows how to be a faithful and competent pastor in today's ministry climate
Provides sage and seasoned counsel to beginning and budding pastors
Addresses issues pastors face head-on
Author: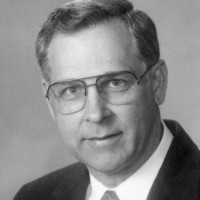 Austin B. Tucker has pastored for more than 30 years and has taught preaching at three Southern Baptist seminaries as well as Liberty University. He also has served as guest professor and adjunctive professor at several schools including Southwestern, Southeastern, and New Orleans Baptist Theological Seminaries. .