The Unfinished Story
Thirty Days in Luke and Acts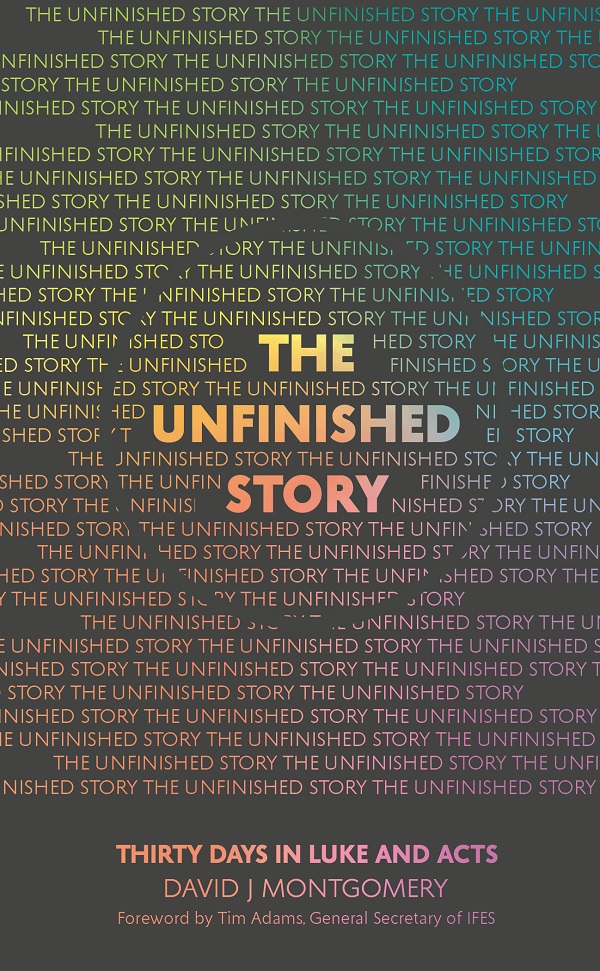 Product Information
Price: $15.99
ISBN: 9781914553165
Edition: October 24, 2023
Pages: 208
Dimensions: 4.25 x 7 (inch.)
Publication date: October 24, 2023
Format: Paperback
Imprint: Muddy Pearl
Category: Christian Living and Devotionals
The Unfinished Story
Thirty Days in Luke and Acts
A thirty day devotional to build faith and enhance evangelism

There is a story, one that runs from the beginning of creation itself, through thousands of years of human history. It is a story of triumphs and disasters, miraculous deeds and terrible betrayals, divine justice and ultimate sacrifice, and of steadfast faith continuing down through generations and across continents to the present day. This is a story that is still going on and will be finished only at the end of time. There have been many incredible adventures along the way, just as there are in the books of Luke and Acts.

In these thirty days of devotions, we can zoom in on a very important part of the Christian story and use the lessons it teaches to strengthen our faith and enhance our evangelism. Each day there is an opportunity to dig deeper into the main themes that Luke uses to build his narrative of Christ and the church; pray into the issues Jesus and his apostles faced that we also see in our lives today; reflect on the passage and respond to its teachings; explore "the wider story" and the context; and finally, to meditate on an "evening psalm" to recenter and bring us back to God after the busyness of our day.
Author:
Dr. David J. Montgomery is regional secretary of IFES Europe, overseeing the university ministry in over forty countries, from Greenland to Cyprus. Holding degrees in English literature, music, and a doctorate in ministry, he was a Presbyterian pastor in Ireland for many years before joining IFES. He is married to Gwen, who assists in his ministry.