Can I Borrow a Cup of Hope?
How to Find Faith for Hard Times in 1 Peter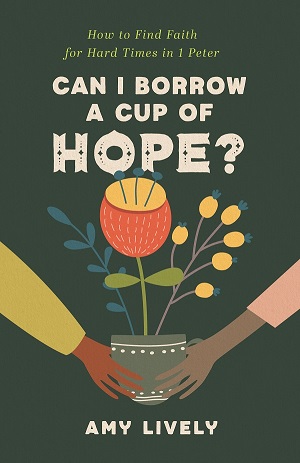 Product Information
Price: $18.99
ISBN: 9780825447853
Edition: September 26, 2023
Pages: 272
Publication date: September 26, 2023
Format: Paperback
Imprint: Kregel Publications
Category: Christian Living and Devotionals
Can I Borrow a Cup of Hope?
How to Find Faith for Hard Times in 1 Peter
"Amy is a gifted teacher and her words are just the right mix of clever, funny, and profound."--Peggy Bodde, founder of Sacred Work

When the pain and problems of life barge in, hopes and dreams run out. In these uncertain seasons of personal crisis, national chaos, and global catastrophe, it's easy to wonder if life will ever be anything but sorrow and despair.

The apostle Peter knows exactly what it's like when hope is gone. He watched as the Messiah was arrested, crucified, and buried. And Peter himself failed almost every test of his faith, even with Christ right in front of him. But he also knows that God is faithful and true, carrying us through our harshest suffering and redeeming our heaviest regrets.
Bible teacher, author, and speaker Amy Lively dives into Peter's first epistle, a short letter with a lot of power, to light the way for today's struggling Christian. In this daily Bible study, she guides readers through the beautiful story of Peter and shows how he embodies the way to set our hope fully in Christ alone. With gentle honesty and a touch of helpful humor, Amy helps readers understand that when it feels like the end of the world to them, it's just the beginning of the power of Jesus.

"A beautiful, honest, and in-depth journey into 1 Peter. . . . You'll come away a little more humble, a little more thoughtful and introspective, and best of all, a whole lot more able to set your hope fully on Christ."
--Jennifer Hayes Yates, author of Just Like Us and Seeking Truth

Author: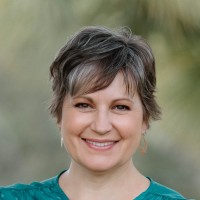 Amy Lively is a writer and speaker with a degree in Christian Ministry. Her previous work includes How to Love Your Neighbor Without Being Weird. She has been featured on Focus on the Family, FamilyLife Today, and many other programs. Amy's passion is teaching God's Word as a "how-to" manual for loving him and loving others. She splits her time between her homes in Colorado and Florida. Visit her online at amylively.com.