The events surrounding the birth of Jesus are told with remarkable simplicity in the Bible, but they have too often been obscured by myths, mistletoe, and consumerism.



Now in paperback, The First Christmas separates fact from fiction, stripping away Yuletide folklore and questionable traditions to tell how it really was in the world of the Nativity. Delving into Jewish, Greek, Roman, and early Christian sources, Paul L. Maier uncovers fresh and fascinating insights into the true, yet unfamiliar, story of the first Christmas. A captivating combination of sacred and secular history, this informative and entertaining book answers many compelling questions, such as: Why did the Roman emperor Augustus order his famous census? What marriage customs applied to Mary and Joseph? When and where was Jesus born? Who were the Wise Men? What was the Star of Bethlehem?



This beautifully illustrated gift book by a best-selling author and church history expert offers a glimpse at the real, historical drama of Christmas.
Author: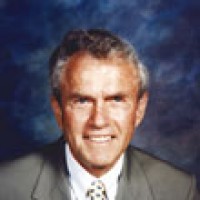 Paul L. Maier is the former Russell H. Seibert Professor of Ancient History (retired) at Western Michigan University and an award-winning author whose expertise in first-century studies and extensive travels in the Middle East and Asia Minor provide historical authenticity and compelling drama to his writing. His other writings include the ECPA Gold Medallion Award-winning volume Josephus: The Essential Writings, as well as The Flames of Rome, and the best-selling novel, A Skeleton in God's Closet.