"These men and women teach us a lesson that we desperately need to learn. The essence of Christianity is not found in self-satisfaction, but in selfless sacrifice."



—From the Introduction

This riveting sequel to The Costly Call uncovers the stories of eighteen more untold heroes of the Christian faith—those who turned from Islam, Hinduism, Buddhism, and secularism—to follow in the footsteps of the One who was rejected, tortured, and killed for a hostile world.

Parisa, Ashwin, Kanya, Oksana . . .
Iran, Sri Lanka, Thailand, Ukraine . . .

These are their true stories.

"A 'modern-day Book of Acts.'"

—Dr. Tom White
Executive Director, The Voice of the Martyrs





"The Costly Call 2 is a not only a book that tells of terrible persecution but incredible victory that tells of the life-changing power of the Gospel message."

—William Franklin Graham IV





"Read it and weep! Read it and rejoice! Read it and be informed! Read it and intercede! Read it and give thanks and glory to our God!"

—David J. Hesselgrave
Professor Emeritus of Missions
Trinity Evangelical Divinity School
Author: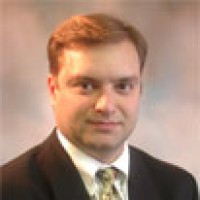 Emir Fethi Caner (Ph.D., University of Texas at Arlington) is currently dean of The College at Southwestern (Southwestern Seminary) as well as professor of history and director of the Center for Free Church Studies. An award-winning and best-selling author, he speaks regularly on apologetics, world religions, and theology around the world and on such media outlets as NPR, PAX, and Billy Graham's Decision Today radio program. His past experience includes pastoring, overseas missions, and church planting.