Stories from a lifetime spent planting churches in Muslim communities
Greg Livingstone has spent a lifetime planting churches in Muslim communities and can testify to the life-changing power of the gospel in even the most unpromising circumstances. This is his autobiography.
You've Got Libya charts Greg's journey from a disadvantaged beginning through his adventures as he travels all over the world proclaiming the gospel. This firsthand narrative is full of compelling humor and self-deprecating honesty. The result is a page-turning tour de force that urges the reader to pursue God unreservedly and to join with Him in the adventure of pursuing the lost.
Greg's burden for the millions of Muslims who had no gospel witness amongst them led to the launching of Frontiers, a mission agency focusing exclusively on church planting amongst Muslim communities. Today, Frontiers is a movement of more than one thousand field workers in nearly fifty countries.
Author: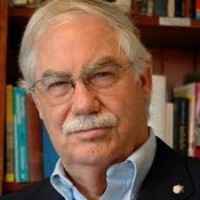 Greg Livingstone and his wife, Sally, are Americans, based in Britain. They have spent fifty years ministering in various places, including India, Lebanon, Germany, the United States, England, and Malaysia. Greg was instrumental in founding both Operation Mobilization and Frontiers. He served as the director of Arab World Ministries North America, and assists the Muslim work of the Evangelical Presbyterian Church's World Outreach.