Since 1959 Dr. Catherine Hamlin has lived and worked in Ethiopia. With her husband, Reg, she pioneered surgery for the condition called "fistula"--an injury incurred during obstructed labor, resulting in uncontrollable incontinence. Fistula sufferers are outcasts from society. The techniques the Hamlins developed have allowed tens of thousands to return to normal life.

Catherine's Gift takes us inside Dr. Hamlin's remarkable world, following the fate of some of the women who come to her in the hope of a cure. It shows us the day-to-day experiences of her incredible staff, many of them former patients, and the tireless work of Dr. Hamlin herself.

Catherine Hamlin is still operating, though now in her late eighties. For women without hope Catherine's gift is, truly, the gift of new life.

Author: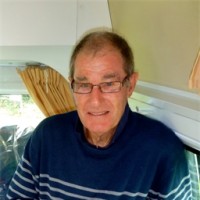 John Little spent 25 years working as a reporter and producer in television current affairs, before becoming a full-time writer. His other non-fiction books are: Inside 60 Minutes, The Man Who Saw Too Much, Down to the Sea, Christine's Ark, Maalika, The Hospital by the River, Catherine's Gift and Jem. He has also written a political thriller, Letters from the President. He lives with his wife, Anna, in Avalon Beach, NSW.