When William Booth met Catherine Mumford, it was the start of a love story that would change the lives of tens of thousands. Out of their love and common concern for the poor and marginalized sprang the radical international Christian movement, The Salvation Army.
This love story is told through the hundreds of letters they exchanged during their engagement and married life. Intimate and revealing, the letters express not only their deep love but also their lasting friendship which survived the challenges of separation, ill health, the struggles of raising a large family, opposition, disappointment, and professional uncertainty.
Spanning nearly forty years, the letters also reveal some of the everyday minutiae of life in Victorian England, as well as the challenges facing such radical Christian thinkers in the nineteenth century. Together with excerpts from other correspondence with family members and extracts from some of their later works, William and Catherine provides fascinating insight into the lives, thinking, and motivation of the founding couple of The Salvation Army.
Author: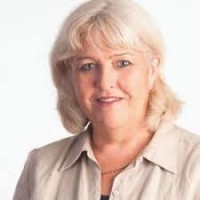 Cathy Le Feuvre specializes in public relations for religious organizations, churches, and faith groups, and spent seven years as head of media for The Salvation Army. A former journalist, presenter, and producer for the BBC and ITV, she works as a trainer in PR media delivery and strategy, and crisis and reputation management.