Best-selling author shares his inspirational journey

Today known as the author of the mega-seller The Bondage Breaker and the founder of Freedom in Christ ministries, Neil Anderson didn't always know that he was called to serve the Lord as a Christian minister. Though he is sure of his calling now, he readily admits that he has never sought a position in ministry and though he has founded and led a successful international parachurch organization, he refuses to spend a minute of his time to keep it in business.

The son and grandson of Norwegian farmers, Anderson grew up in rural Minnesota. He was a fun-loving, sports-crazy child, and no one suspected that God had planted a seed in him that would lead first to years as a pastor, then to teach in seminary, write or coauthor sixty books, and found a global ministry. Here he honestly shares his journey, complete with struggles and trials as he learns to be guided by the Holy Spirit.
Though he still asks God, "Why me?" he continues to set people on the path to true freedom in Christ.
Author: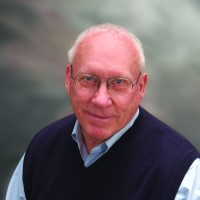 Dr. Neil T. Anderson is the founder and president emeritus of Freedom in Christ Ministries, which has offices in Canada, United Kingdom, Switzerland, India, Australia, New Zealand, Africa, and throughout the United States. He conducts conferences for Christian leaders around the world in addition to maintaining a heavy writing schedule. Neil stays involved with the academic community by teaching Doctor of Ministry classes at several seminaries. He enjoys golf, bike riding, traveling, family, and being a grandparent.