One Woman Against the Reich
While no one suffered under Hitler more than the Jews, truly committed Christians found themselves facing two terrible alternatives: conform to or be consumed by the monstrous political ambitions and genocidal blood lust of the Third Reich. This one-of-a-kind true story depicts the courageous Ziefle family, Christians standing firm against the tidal wave of Nazism. While Hitler's tyranny undermined, contradicted, and countermanded every effort she made, one woman instilled in her children a commitment to remain faithful to God. Its lessons will be a welcomed encouragement to contemporary Christians facing equally real cultural pressures and seduction in the twenty-first century.
Author: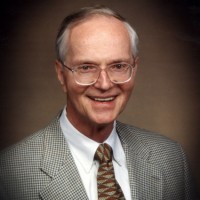 Helmut W. Ziefle (Ph.D., University of Illinois), the youngest son of George and Maria Ziefle, was born in Germany during World War II, where he knew air-attacks, hunger, and chaos as a way of life. The Ziefle family immigrated to the United States in 1956. After pursuing his education in the States, Dr. Ziefle taught German at both the high school and college levels, and is Professor Emeritus at Wheaton College in Wheaton, Illinois.