So Great Salvation
Understanding God's Redemptive Plan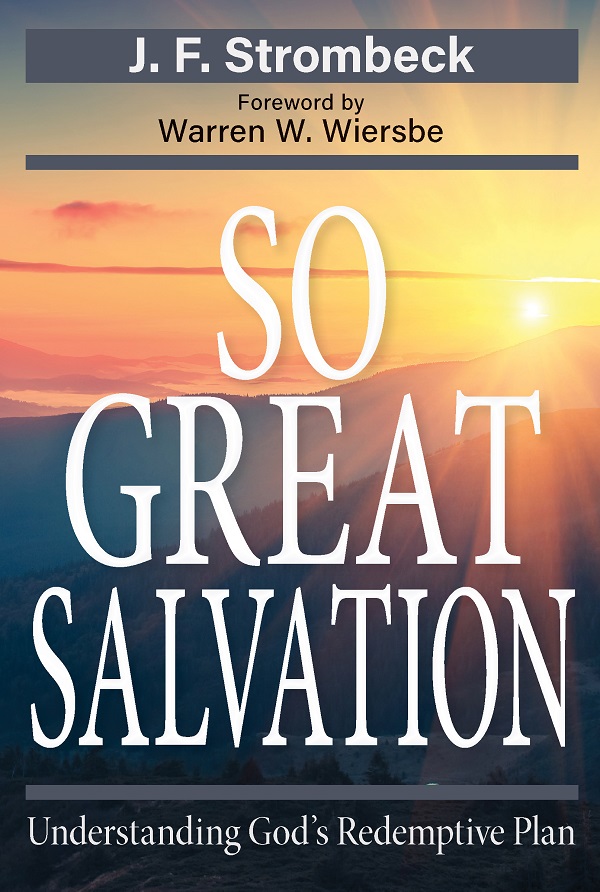 Product Information
Price: $14.99
ISBN: 9780825437809
Edition: January 23, 2024
Pages: 152
Dimensions: 5.375 x 8 (inch.)
Publication date: January 23, 2024
Format: Paperback
Imprint: Kregel Classics
Category: Theology and Religious Studies
So Great Salvation
Understanding God's Redemptive Plan
In So Great Salvation, J. F. Strombeck masterfully gathers salient truths concerning salvation into a concise volume. Beginning with the necessity and importance of salvation, Strombeck presents strong arguments for the great work of God in redemption and takes the reader from new life in Christ to the Christian's daily walk to their eternal state.

Readers will be challenged and encouraged by a clear and logical presentation of God's marvelous work in redemption.

Author:
John Frederick Strombeck (1881-1959) was born in Moline, Illinois, into a pioneer Swedish family and converted to Christ early in his life. He graduated from Northwestern Academy and Northwestern University. While he ran a successful manufacturing company, his first love was ministry in the church and the various Christian organizations he supported. His many other writings included Shall Never Perish and Disciplined by Grace.
Contributor:
Warren W. Wiersbe is a popular Bible conference speaker and the former director of "Back to the Bible" radio broadcast. Prior to his pastoring the famous Moody Memorial Church in Chicago from 1971-1978, he served as pastor of Calvary Baptist Church in Convington, Kentucky. He studied at Indiana University, Northern Baptist Theological Seminary, and Roosevelt University. He is known as "the pastor's pastor" for his frequent speaking at ministerial seminars and conferences and for his writings. He is the author of more than 70 books.

Warren W. Wiersbe es un popular orador de conferencias bíblicas y antiguo director del programa "Back to the Bible" (La Biblia dice). Fue pastor de la famosa iglesia Moody Memorial de Chicato.