Using the successful model of The Summit Group, the authors of this compiled volume guide the reader through the process of preparing the next African American ministry leaders to be ready for the leadership. The book provides teaching and case studies for successful succession of leadership in ministries, businesses and churches. Today's leaders must prepare future leaders, preparing their organizations for change, to be ready for future leaders, and exercising grace and wisdom during and after the transition of leadership. African American leaders will find this book to be an essential guide through that process.
Parker Books are written to equip and encourage African American ministry leaders.
Author: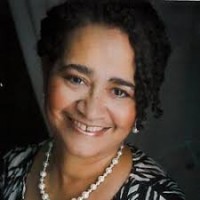 Diane Proctor Reeder is a business owner, poet/writer, and editor. She has edited a number of books now in print, including Chosen Vessels: Women of Color, Keys to Change, which has sold more than 50,000 copies to date; and Staying Pure, published by Moody Publishers. Reeder is a board member of Lotus Press, a Detroit publishing company founded by Detroit's Poet Laureate, Naomi Long Madgett.