Many churches and Christian organizations have plowed money and resources into youth ministry programs only to see their initiatives wither along with their confidence and enthusiasm. As the longtime editor of Youthwork magazine, Martin Saunders has witnessed the fate of these programs but he also has observed programs with vitality and longevity that have made long-lasting differences in youths' lives.
In Youth Work from Scratch Saunders condenses his considerable experience into short, easily digestible chapters that address the nuts and bolts of a successful youth program. He uses case studies to illustrate his principles and addresses starting new programs as well as regenerating existing ones.
Saunders tackles both practical issues—such as how to handle a first term as a leader, how to encourage young people to lead, how to build for the long term, recruiting and training volunteers, and what to do when leaders run out of steam—and strategic questions—such as formulating and communicating a clear vision, and identifying appropriate models of youth ministry. Additionally, the book doesn't neglect attention to the spiritual essentials such as adopting strong spiritual disciplines and soliciting prayer support.
Youthwork from Scratch is a must for any church leader involved in youth ministry.
Author: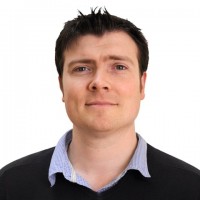 Martin Saunders is the Director of Creative Development for Christian charity, Youthscape. Prior to that he was the editor of Youthwork magazine and Childrenswork magazine, and founder of the Youthwork Summit--the largest youthwork conference in the UK. He is the author of a number of books including The Ideas Factory, The Think Tank and 500 Prayers for Young People.