Every Child Welcome
A Ministry Handbook for Including Kids with Special Needs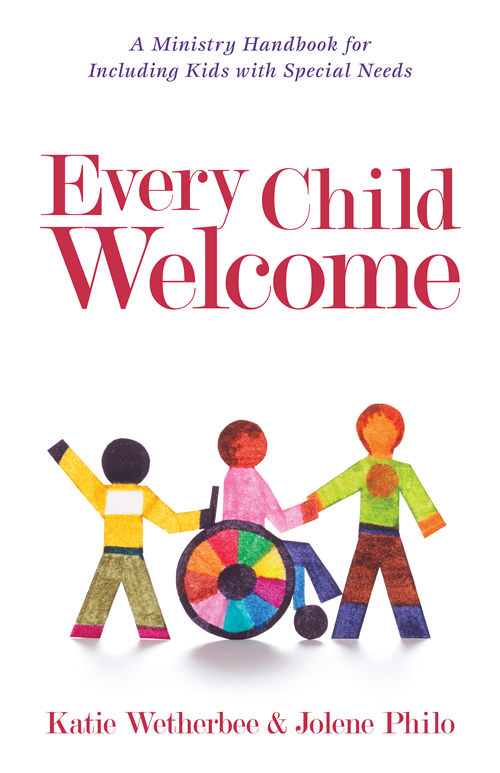 Product Information
Price: $17.99
ISBN: 9780825443503
Edition: April 27, 2015
Pages: 176
Carton quantity: 60
Publication date: April 27, 2015
Format: Paperback
Imprint: Kregel Ministry
Category: Ministry
Every Child Welcome
A Ministry Handbook for Including Kids with Special Needs
A guide to children's ministry that serves families with special needs

Jesus set a high standard when He said "Let the little children come to me and do not hinder them, for to such belongs the kingdom of heaven." The call is not limited to children who will sit quietly at His feet and listen, who color between the lines, who raise their hands and wait to be called upon, and who work at grade level. Children's ministries are responsible to be ready to bring children with disabilities to Jesus' feet too. Every Child Welcome is the guide for leaders and volunteers to assist in purposeful planning and skill development for a ministry inclusive of children with unique needs.

Experienced children's ministry leaders, and parents of special-needs children themselves, the authors are superbly equipped to offer a thoughtful, thorough approach to creating a positive environment for children--one where all children will be able to digest the important concepts being taught. For leaders and volunteers, Every Child Welcome will provide the knowledge and tools to:


create a welcoming environment before kids arrive

welcome children and set a positive tone

help children learn more effectively by connecting new information to what they already know

reinforce the main idea of a lesson, building background knowledge and reviewing important concepts

supplement instruction with hands-on activities to increase attention and participation

reinforce and wrap up an activity effectively


"Katie Wetherbee and Jolene Philo could not possibly make the notion of serving kids with special needs more inviting than they have in this book! Tremendously engaging in using the metaphor of welcoming dinner guests, these seasoned experts make it easy for any church to follow the recipe for inclusion success. This is a must-own reference for children's ministry directors of any denomination."
--Barb Dittrich, Executive director, Snappin' Ministries

"I have been waiting for this book for more than a decade! Every other disability ministry book is written with me, a special needs ministry leader, in mind as the audience. Every Child Welcome is a book that I can put in every volunteer's hands to equip them to say yes to children of all abilities. Not only does it offer a diverse menu of easy-to-understand teaching strategies, the cherry on top is the chapter on supporting children with disabilities as they serve. As a ministry leader and as a special needs mom, I'm so thankful for Jolene's and Katie's reminders that all of us have something to contribute to the body of Christ."
--Shannon Dingle, MAEd, special needs ministry leader at Providence Baptist Church (Raleigh, NC) and national disability ministry writer, speaker, and consultant at Key Ministry and www.TheWorksofGodDisplayed.com

"Jolene Philo and Katie Wetherbee have created an amazing resource for all churches with programming for children. The specificity and range of this new book are not only supportive of children with special needs but the suggestions will serve to improve the quality and welcome for all children. It's a recipe for success!"
--Barbara J. Newman, author and church services director for CLC Network

"Katie Wetherbee and Jolene Philo have pulled from their vast resources and personal experiences to create a how-to book that provides help beyond setting up an inclusive ministry program. This book offers instant ideas, from peer greeters to sponge activities and service projects, for the teacher who wants to include a child with special needs but feels unequipped to do so. A great resource to use alongside any Sunday school curriculum for shaping hearts and changing lives."
--Marjorie Redford, children's product editor, HeartShaper® Children's Curriculum

"As a mother of two adopted daughters with twelve medical and mental health diagnoses between them, I felt myself breathe deep the hope that such a resource can bring to the church of God worldwide. This guide takes what could seem an overwhelming and daunting task--inviting children with disabilities fully into the life of a church--and makes it both possible and exciting. I recommend every church have a copy of this book on hand, not just for their children's ministries, but for how it can help churches grow in all ways to fulfill Luke 14's mandate: inviting EVERYone to God's table of fellowship and ministry."
--Laurie Wallin, author of Get Your Joy Back: Banishing Resentment and Reclaiming Confidence in Your Special Needs Family
Author: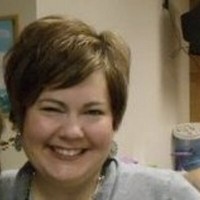 Katie Wetherbee (BA, Special Education, Vanderbilt University; MA, Education, Hood College) has worked as a public school teacher and is now a speaker and educational consultant. Her experience as a mother to a child with special needs, along with her teaching background and leadership in children's ministry, gives her a fully-developed perspective on children's ministry.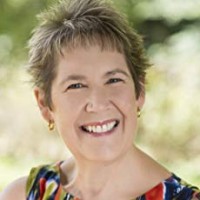 Jolene Philo's (BA, Elementary Education, Westmar College; MS, Effective Teaching, Drake University) first child was born with a life-threatening birth defect. Their son survived and is an adult now, but their experiences created a deep desire to reach out to parents of critically or chronically ill children. Jolene has been a public school teacher with an inclusive classroom and is author of A Different Dream for My Child, Different Dream Parenting, and ,i>Caregiver's Notebook.