Church Staff Handbook
How to Build an Effective Ministry Team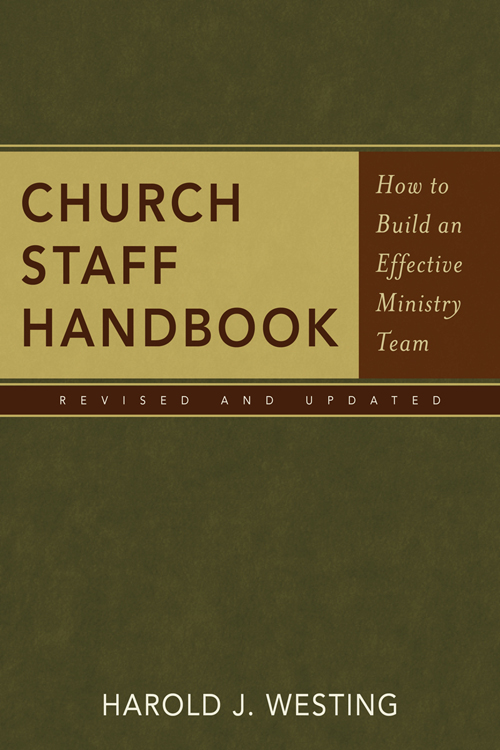 Product Information
Price: $20.99
ISBN: 9780825442797
Edition: July 12, 2012
Pages: 224
Carton quantity: 80
Publication date: July 12, 2012
Format: Paperback
Imprint: Kregel Ministry
Category: Ministry
Church Staff Handbook
How to Build an Effective Ministry Team
This helpful resource provides a blueprint for developing a spiritually strong and effective ministry team in the local church. Westing covers issues of team leadership, staff development, role expectations, goal setting, and hiring procedures. Also included are team projects for more in-depth development.

Church leaders will look to this book for guidance both when starting a new church and for each subsequent hire in the life of the church. Pastors will find this resource useful as a regular reference to "tune up" their staff to foster a healthy, unified, and effective team.
Author:
Harold J. Westing, a graduate of Moody Bible Institute, Grace College, and Western Conservative Baptist Seminary, is director of the Center for Leadership Development in Littleton, Colorado. He has served as Associate Professor of Christian Education and Pastoral Ministries and Dean of Student at Denver Conservative Baptist Seminary and as the National Director of Christian Education Ministries for the Conservative Baptist Association of America. Recognized as an authority on church growth and education, his other works include Evaluate and Grow, I'd Love to Tell the World, Super Superintendent, and Building Biblical Values.