How would your church be transformed if reading Scripture was a highlight of your services? Increasing the quantity and quality of Scripture-reading in your communal worship is a powerful way to reach the hearts of your congregation.



Grounded in both solid theology and communication theory, Devote Yourself to the Public Reading of Scripture will teach readers how to present Scripture in a compelling way. The book's comprehensive approach includes everything from simple delivery skills to the history of public reading, how to build a culture that values public reading, group reading, and how to prepare yourself spiritually, mentally, and emotionally for public reading.



The included DVD offers instruction, demonstration of the concepts and sample readings by Dr. Arthurs.
Author: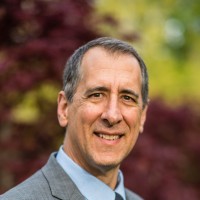 Jeffrey D. Arthurs (PhD, Purdue University) is Robinson Chair of Preaching and Communication and Dean at Gordon-Conwell Theological Seminary, S. Hamilton, Mass. He is an active scholar, regularly presenting papers at conferences and writing articles for several leading periodicals. His other books include Preaching With Variety and Devote Yourself to the Public Reading of Scripture.