Stefanie Peng abandons her comfortable American life for a desperate quest—gaining the release of her grandfather, an underground pastor, from an oppressive Chinese labor camp. But the "Beijing Tiger," a Chinese master spy, stalks her every move; clawing for leverage over America through her father, a world-renowned physicist, and the leaders of the Chinese church. Only the courage of the enigmatic man who loves her can save her. From the labor camps to illegal union meetings, from prison to the underground church, Stefanie comes face-to-face with the value of her freedom and the cost so many pay for the faith.
The author—a member of Human Rights in China—knows the Chinese situation
A dramatic look at the living conditions of persecuted brothers and sisters in Christ
Touches a growing global consciousness
Author: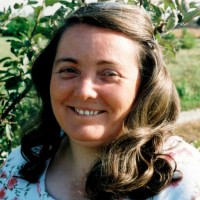 A freelance writer, Debbie Wilson has debated about abortion, the Equal Rights Amendment, and homeschooling on college campuses and television and has helped her husband and children build their house. When not writing on homeschooling, history, politics, and persecution, she babies her rottweilers, trains in defensive firearms techniques, embroiders, and is a political and human rights activist. She currently studies China, terrorism, and persecution of Christians around the world.