Foreword INDIES Book of the Year Award Winner
Shortly before her eighteenth birthday, Rhiannon Morgan runs away from the remote Welsh village of Llandymna. Camping out in Dyrys Woods, she starts to make a new life for herself. In the woods she finds space for her active imagination--weaving together the stories she loves and memories of her past, including the mother she lost thirteen years ago.
Back in the village, Rhiannon's disappearance triggers a series of events that uncover the cracks in Llandymna's quiet surface. Relationships become frayed as a young police officer is forced to investigate his neighbors, and the village's elderly storyteller hints at a secret that the older generation has kept for decades. But as painful as the village's past may be, it may hold the key for hope in the present...
Claire Wong's strong debut explores how human relationships develop, how we change as we interact with one another, and the role of folktales and mythology in small communities.
Author: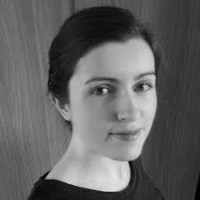 Claire Wong is originally from Wales and now lives in Yorkshire in northeastern England. She studied classics at Oxford University. She was awarded the Owen Sheers Poetry Prize in 2005 and the Laurie Magnus Poetry Prize in 2006. Claire works in charity communications, where she daily has the privilege of sharing uplifting stories through press releases, newsletters, and articles.