How can a God of love allow terrible things to happen in our lives?
Christians often assume they're equipped to deal with tragedy if it enters their lives, but like most people, think it never really will. What happens, then, when we follow God's will to the best of our abilities and heartbreak strikes? Do we mean it when we implore "Have Thine own way, Lord" or does that only apply in times of blessings or small, manageable hurts?
John Feinberg knows that conundrum intimately. In 1987 his beloved wife was diagnosed with an incurable, genetically transmitted disease. They were immediately challenged in their faith and their approach to God's goodness in the face of the evil of suffering. More, they discovered just how little their Christian community understood about how to support people in crisis.
When There Are No Easy Answers considers the problem of grief from every angle, just as the Feinbergs walked through it in their journey. It confronts the question of justice, examines the nature of God, and argues for the reality of grace. Feinberg explores the biblical reasons against the use of traditional clichés and platitudes, especially by those in ministry, and lays out alternatives that can actually comfort and encourage the person who is struggling or grieving.
Author: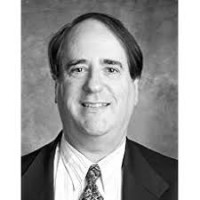 John S. Feinberg is professor of biblical and systematic theology at Trinity Evangelical Divinity School. He has also pastored churches and taught at Western Baptist Seminary and Liberty University. Feinberg's previous works include Continuity and Discontinuity, Ethics for a Brave New World, and The Many Faces of Evil.