Now in paperback, the best-selling author of A Shepherd Looks at Psalm 23 asks the most fundamental question of all: What makes life worth living? In our endless pursuit of successful careers, security, and economic gain, have we lost sight of the fundamental purpose of it all?
In his final work based on decades of ever-deepening Christian experience, Phillip Keller shares his spiritual heritage—showing us the path to confident and resilient faith. He explores twenty-one ways to embrace deeper meaning and joy in our daily lives, beginning with knowing God firsthand. From this central relationship flows a new perspective on the reason and resources for everyday challenges, stresses, and blessings.
Author: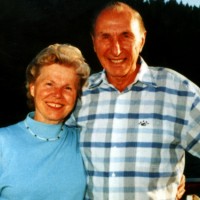 W. Phillip Keller grew up in Africa as the son of missionary parents. Since then he has traveled extensively throughout the world as a nature photographer and agronomist. His more than thirty-five Christian books include the best-seller A Shepherd Looks at Psalm 23 (now with more than two million copies in print), God is My Delight, Strength of Soul, and Outdoor Moments with God.