But the fruit of the Spirit is love, joy, peace, patience, kindness, goodness, faithfulness, gentleness, and self-control. Against such there is no law.
--Galatians 5:22-23
How can we experience the reality of God's presence in our lives? This practical book shows that the fruit of the Spirit can put life into your faith and faith into your life.
With his characteristic conversational approach, Don Aycock shows readers how, as believers, they can develop an attitude that is sensitive to others, a life that is free from the dominance of sin, and an outlook that is eternal in perspective. He argues that the key is to choose to keep in daily step with the Spirit of God, and outlines just how to do that. As Aycock points out, to walk in the Spirit means to live in, trust in, and act on what you know as the truth of God and to continually choose the way of spiritual life.
An accessible and profound approach to spiritual growth, Living by the Fruit of the Spirit will be useful not only for the individual but for any church or group doing ongoing Bible study.
Author: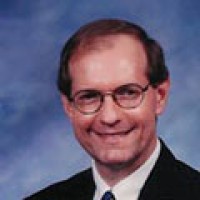 Don M. Aycock (M.Div., Th.M., Southern Baptist Theological Seminary; Th.D., New Orleans Baptist Theological Seminary) is the pastor of Liberty Baptist Church of Palatka, Florida and national speaker at men's conferences and writer's workshops. He is also the author of many books, including God's Man, Eight Days That Changed the World, Prayer 101, and Living by the Fruit of the Spirit.