That Gentle Whisper
Learning to Recognize God's Voice in a Noisy World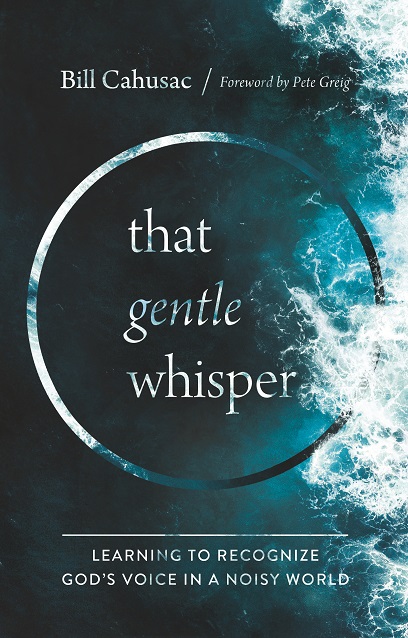 Product Information
Price: $17.99
ISBN: 9781914553011
Edition: May 24, 2022
Pages: 192
Dimensions: 5.5 x 8.5 (inch.)
Publication date: May 24, 2022
Format: Paperback
Imprint: Muddy Pearl
Category: Christian Living and Devotionals
That Gentle Whisper
Learning to Recognize God's Voice in a Noisy World
Learn to hear the voice of God speak above what overwhelms us

The God of the Bible is a God who speaks, who spoke the world itself into being; his Word is powerful and it will accomplish what he sent it to do. Our God promises to speak to us, to be found by us when we seek him with all our heart. He promises that the old will dream dreams and the young will see visions.

But how? What is "God's voice" actually like? Can we really hope to "hear" him today?

Yes, we can, argues Bill Cahusac, pastor of Emmaus Road, and not only in church. Whether we're in a supermarket line, at a football game, or out walking, the God of the Bible loves to communicate with us.

This beautiful book explores, in the simplest and most practical of ways, some of the important and difficult questions surrounding prophecy. Vulnerable, funny, and relatable, Bill takes readers on a journey of his experience, recounting stories and examples that taught him how to recognize God's voice. Hearing that gentle whisper, he says, comes from spending time with God in his Word and in worship.

Author:
Bill Cahusac is pastor of Emmaus Road Church in Guildford, Surrey, England, and has previously developed a course helping people learn to hear God's voice. He has also been part of a church plant team, and is the founder of The Furnace, an intercessory 24-hour prayer mission at Holy Trinity Brampton. He and his wife, Nici, have three children.