Somewhere ahead, just around the corner—or perhaps staring you in the eye—life will present you with a trial or suffering that will threaten to derail your reliance on God and upset your mental equilibrium. Whether you are in the midst of a trial that threatens to overwhelm you, or you just want to be prepared for what might be, here is the encouragement you need to keep your mind focused and your heart centered.
With the heart of a pastor and the mind of a Bible teacher, John Hutchison provides a guide that helps Christians understand biblical passages about trials and suffering. Explaining how these truths relate to our own lives, Hutchison also gives us the means to develop a thinking process that can prepare us for difficult times and minimize the shock and paralysis of soul-crushing events.
"Beautiful in its concept and shape and scriptural fidelity, Thinking Right When Things Go Wrong tells us how 'joy and woe are woven fine' to strengthen our faith and glorify God. As such it is richly biblical, refreshingly countercultural, and immensely practical."
—R. Kent Hughes
Pastor, College Church
Wheaton, IL
"Addressing a subject as intensely personal—and painful—as hardships and heartaches is daunting. But John succeeds by combining the warmth and experience of a trusted pastor, the precision of a skilled theologian, and the wisdom of a lifelong student of God's Word."
—Dr. Charles H. Dyer
Provost and Dean of Education, Moody Bible Institute
Chicago, IL
Author: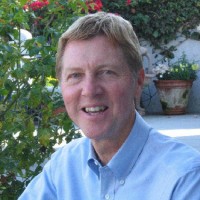 John C. Hutchison (Ph.D., Dallas Theological Seminary) is professor of Bible exposition at Talbot School of Theology (Biola University) in La Mirada, Calif., where he has taught for more than fifteen years. Prior to teaching, he served as a pastor for sixteen years. John and his wife of more than thirty years, Leah, enjoy traveling and being grandparents.