Blended families face the daunting task of building new lives together while sorting through a rapid river of struggles. New roles, new rules, new stepparents, stepchildren, or stepsiblings—so much change can threaten to overturn adults and children alike if relationships are not handled with wisdom, delicacy, and patience.
Packed with honest stories from children in blended families and advice from a host of trusted experts—like Tim Clinton, Gary Oliver, Norman Wright, and others—Raising Children in Blended Families plots a course through such topics as childhood grief, anger, overcoming abuse, what kids need most in a parent or stepparent, and how to handle conflict. Full of solid, hope-filled answers to the common questions that arise, this book steers parents through the rocky waters of parenting a blended family.
"This book is excellent! Maxine Marsolini continues to educate her readers to the daily frustrations facing stepfamilies. Raising Children in Blended Families gives a unique 'voice' to the children affected by divorce and fresh new insight to anyone associated with blended families. Parents and teachers alike will gain from the honest emotion and 'joy-building' Scriptures included in Raising Children in Blended Families."
—Dr. Randy L. Carlson
President of Family Life Communications, Inc., and
host of Parent Talk OnCall
Author: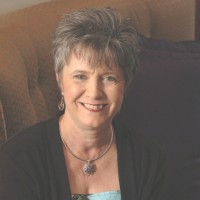 Maxine Marsolini is an author, speaker, pastor's wife, and member of the American Association of Christian Counselors. Together with her husband, Charlie, they are a blended family with seven children, which makes her a valued resource for stepfamilies. Maxine's articles have appeared in magazines such as Decision, Lifewise, Bible Advocate, and Whispers from Heaven.