Christian leadership is noble work, but it is also a daunting responsibility. Leaders often struggle to understand how the Spirit is working through their ministry. Mentoring Matters looks at how leaders can maximize their potential so that they can thrive in ministry. Author Rick Lewis goes beyond the issues of basic leadership skills to address leaders' personal needs-their spirituality, emotional health, key relationships, vulnerabilities, and rhythms of life.



"A joy to read. I particularly like his emphasis on being — the core of a leader — vs. doing — accomplishments and career goals. I congratulate Rick on this soulful, well-crafted work."

Sally Morgenthaler

Author, Worship Evangelism





"Rick imparts a deeply personalized understanding of the processes of mentoring and coaching leaders at every level of Christian organization. A great discipling tool for the 21st century church."

Alan Hirsch

Author, The Forgotten Ways





"Reading this book was like having a coffee with a mentor. His helpful stories illustrate principles while making mentoring accessible to all."

Dr Carson Pue

Author, Mentoring Leaders





"A most comprehensive treatment. Rick provides a sound biblical basis, emphasises the pivotal role of the Holy Spirit, and gives practical insights and resources to guide mentors."

Revd Dr John Mallison

Medal of the Order of Australia





"An outstanding contribution to the important practice of mentoring. I highly recommend it."

Mark Conner

CityLife Church, Melbourne





"With great clarity and insight, based on impeccable research and analysis, Rick has written a most comprehensive and useful book. When you have finished reading Mentoring Matters, you'll be inspired and empowered to either be a mentor or be mentored. It really is that good."

Peter McHugh

Christian City Church Whitehorse, Melbourne
Author: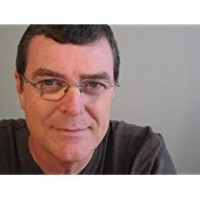 Dr. Rick Lewis, currently Senior Pastor of Castle Hill Community Church in Sydney, Australia, gives a substantial part of his time to working as church consultant, coach and mentor. He has more than twenty years' experience in this field. He conducted action research into mentoring pastors for the Bible Society in the United Kingdom and used the insights he gained to write his final project for a Doctor of Ministry degree at Fuller Theological Seminary.