A full-color 40-day devotional focused on preparing for action
This is the third in the series that began with Stepping Stones to Freedom and continued with Pathway of Peace. The three together are intended to restore the broken, establish a habit of prayer, and galvanize into action. The six weeks of readings address the themes of heroism, courage, purity, sacrifice, passion, and becoming champions.
Rachel writes:

This set of devotions has been written with a desire to help you focus your life so that you run passionately after God. I want these readings to trigger your passion to give your life away completely, and so fulfill every purpose of God for which you were made. God wants a tribe of dangerous people who will give their life away and see His kingdom come. We need to be ready, armed and dangerous with the word of God burning in our hearts.
"Will spur you on to a deeper relationship with Christ. As you truly listen and respond to the biblical principles set forth in this compelling book, your life will be changed."

--Jude Fouquier, Senior Pastor, The City Church, Ventura, CA
Author: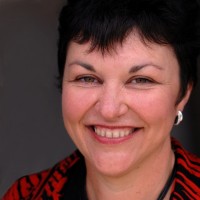 Rachel Hickson and her husband, Gordon, run Heartcry, which helps local churches with training in the areas of prayer and the prophetic. Rachel experienced remarkable healing following a car crash at age twenty-four. She has a widely recognized ministry using words of knowledge and is much valued as a preacher and evangelist. A regular speaker in the United States, she has an office in New York.