A year's worth of devotional reading ideal for learning the basics of Christian doctrine. Many Christians are unable to articulate the basics of Christian belief because the basics have never been clearly taught to them. Since they are unlikely to pick up a theology book to learn, pastor, teacher, and theologian Paul Enns has written this innovative, easy-to-read devotional book that is packed with theological basics. Covering the entire summary of basic Christian doctrine from bibliology to eschatology, Approaching God is organized systematically and divided into 365 portions for daily reading. Enns uses everyday illustrations and non-theological language, resulting in a highly readable and inviting format.
Reader-friendly daily devotional format
Written by an experienced theologian, author, and teacher
Popular, non-technical writing
Author: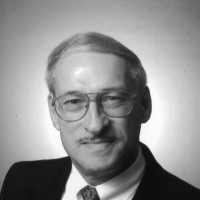 Paul Enns (B.R.E., Winnipeg College; Th.M., Th.D., Dallas Theological Seminary) is a full-time pastor in Tampa, Florida, and an adjunct professor and director of Tampa Bay Extension, Southeastern Baptist Theological Seminary. Enns is the author of four volumes in the Bible Commentary Series and The Moody Handbook of Theology.