The Lord from Heaven
During his many years as a lay preacher and biblical scholar, Sir Robert Anderson wrote many provocative books on the Christian faith. This series of his writings collects five of his most influential and enduring books.
Author: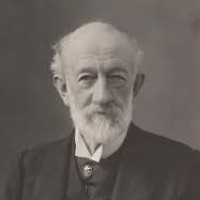 Sir Robert Anderson (1841-1918) was converted to Christ at the age of nineteen and almost immediately began to preach in his native Dublin where he trained for a legal profession at Trinity College. He became a respected member of the Irish Home Office and an expert on criminal investigation. In 1888, he was summoned to Scotland Yard, London, to serve as Chief of the Criminal Investigation Department, an office he filled with distinction until retirement in 1896. At his retirement, he was knighted by Queen Victoria; and in 1901, King Edward VII made him Knight Commander. In the midst of all his many duties, he managed to gain a profound knowledge of the Bible, preach in various conferences, and write seventeen books.