Cradle My Heart
Finding God's Love After Abortion
Product Information
Price: $17.99
ISBN: 9780825439285
Edition: July 01, 2012
Pages: 224
Carton quantity: 68
Publication date: July 01, 2012
Format: Paperback
Imprint: Kregel Publications
Category: Christian Living and Devotionals
Cradle My Heart
Finding God's Love After Abortion
Abortion continues to be a hot topic in politics, women's rights, and medical practice. But for the eight to ten million American Christian women who have had one, abortion is a spiritual issue as well, raising questions of life and death, heaven and hell, grief and loss.

Writing from her own experience, Kim Ketola sheds light on one of the darkest and most neglected personal issues of our time: the widespread need for healing and spiritual recovery after abortion. "After abortion brought the worst trouble into my life I had ever known," writes Ketola, "I just couldn't see my way free to believe in God's love." With a compassionate heart, Ketola offers ten true stories of healing promise from the Bible to help women answer the most common spiritual torments they face: Is abortion a sin? Does God hate me? Where can I turn in my shame and distress? How could I ever tell anyone the truth? And more.

Inspired by Romans 6:4--"just as Christ was raised from the dead through the glory of the Father, we too may live a new life"--this is a definitive resource to help women see themselves and God anew and--finally--to find spiritual healing.
Author: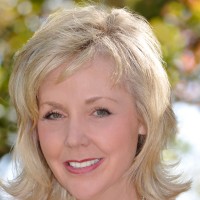 Kim Ketola is a sought-after writer and motivational speaker with the Ruth Graham and Friends conference. After thirty years in the broadcasting industry, she founded a nonprofit organization through which she presents professionally accredited conferences to equip counselors and help individuals recover from the emotional and spiritual wounds of abortion. Kim lives in Atlanta, Georgia.