It takes three weeks to start a new habit and six weeks to establish it. Here are six weeks' worth of daily
readings for those who want to hear from God but find themselves so bruised and weary that any kind of regular Bible reading or sustained time of prayer is beyond them.

Each week has a separate focus based on the stepping stones of discovery: know you are redeemed and precious; rediscover the leader; reclaim hope; reform your thinking; reawaken your dreams; revive your life. The point of the book is to engender a process of change, one step at a time.

"Rachel has provided a great tool that will help you in developing a habit and lifestyle of prayer and of reading the Word." --Frank Damazio, Senior Pastor, City Bible Church, Portland, Oregon
Author: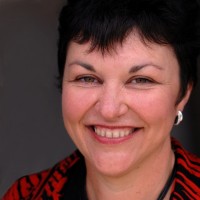 Rachel Hickson and her husband, Gordon, run Heartcry, which helps local churches with training in the areas of prayer and the prophetic. Rachel experienced remarkable healing following a car crash at age twenty-four. She has a widely recognized ministry using words of knowledge and is much valued as a preacher and evangelist. A regular speaker in the United States, she has an office in New York.