Who Ordered the Universe?
Evidence for God in Unexpected Places
Product Information
Price: $16.99
ISBN: 9780857215987
Edition: September 27, 2015
Pages: 256
Publication date: September 27, 2015
Format: Paperback
Imprint: Monarch Books
Category: Apologetics and Evangelism
Who Ordered the Universe?
Evidence for God in Unexpected Places
If God exists and wants to be known, you will see His fingerprints all over the universe

Dr. Nick Hawkes gathers evidence from science, history, and mathematics to seek out the signature of God. By surveying the various fields of study, he gathers a mass of evidence, concluding that faith in God is reasonable and that the evidence invites it.

Setting out to address the big questions of origins and meaning, Hawkes looks at biology and the ideas of Charles Darwin and Richard Dawkins. He examines the significance of suffering and the phenomenon of mathematics --the code by which we understand how things work. He sifts through history and how it has been molded. He considers the nature of truth, and whether it is ever knowable, and if so how; and he takes a long, hard look at ideas about the afterlife.

What we believe is important. It becomes our identity, something we stake our very lives upon. Who Ordered the Universe? is essential reading for those battling with identity and their place in the world. It is the ideal gift for a non-Christian friend.
Author: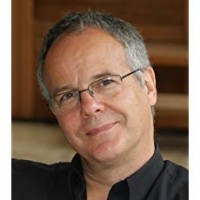 Nick Hawkes has two degrees in science and two in theology, and is the author of a number of books. He is also a broadcaster, both writing and recording Thought for the Day for radio. When not writing or recording, he leads the pastoral team of Rivergate Christian Community in South Australia. He is an avid sailor.