The Church of Jesus Christ of Latter-Day Saints currently boasts millions of members, thousands of missionaries, and congregations on every continent as well as in the vast majority of the world's countries. It's clear that their influence is still growing in our communities, places of business, and in the political arena. It's also clear that Christians need to be prepared to answer questions from Mormon friends, neighbors, co-workers, and from fellow believers as well.



In this updated and expanded edition of McKeever's popular and practical book, authors Bill McKeever and Eric Johnson provide ready responses to the common questions Mormons ask. With more than six decades of combined experience, the authors tackle such tough questions as: Why don't you accept Mormons as Christians? Do you believe Mormonism is a cult? If the LDS church is not true, which church is? How can you explain the many contradictions found throughout the Bible?



After offering analysis and responses to these and other questions, McKeever and Johnson provide helpful appendices that summarize Mormon beliefs, provide 101 Bible references to use in conversation, and expose common logical fallacies. Originally published in the 1980s, this volume has been--and will continue to be--a classic resource to help Christians become more successful in sharing their faith with Mormons.
Author: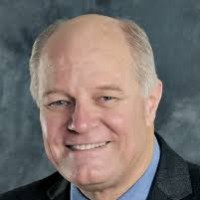 Bill McKeever founded Mormonism Research Ministry, which is based in the Salt Lake City area of Utah, in 1979. Bill coauthored Questions to Ask Your Mormon Friend (Bethany House, 1994) and Mormonism 101 (Baker, 2000) with Eric Johnson. He has also compiled In Their Own Words: A Collection of Mormon Quotations (Morris, 2010). He and his wife, Tammy, have three children and eight grandchildren.