When BBC producer Jan Harding arrives at the small idyllic Suffolk village to begin production of the Palm Sunday broadcast of Songs of Praise--a television program featuring hymns sung by real congregations--she finds out that the vicar, Clive Linton, is hopelessly absent-minded and not impressed that the top BBC religious program chose to come to his church. His practical wife, Helen, however, gets on well with the television team--perhaps a little too well, where the
charming, enigmatic rigger Michael is concerned.
Soon the whole village gets involved. Bunty Maddocks, queen of every local committee, plots to get around the ban on church flowers during Lent; retired, lonely accountant Jack Diggens finds purpose, faith, and friendship as he plans tickets and seating; teenage soloist Anna surprises herself with her success; and obstructive Charles, chairman of the Parish Council, resents the enthusiasm of other villagers--including his wife, Betty.
This delightful story, full of memorable characters and inspiring music, will make you laugh and cry and gives a fascinating insight into the making of a major television broadcast.
"Very readable. . . . Warm and witty" --Woman's Weekly
"A gripping story which touches some very basic emotions. . . . Captures wonderfully the two extremes of village life. . . . This is very powerful stuff." --Barbara Erskine
"Very moving, very powerful intimate moments. . . . I really did enjoy it." --Lynn
Parson, BBC Radio 2
"The characters and situations were so good that I got lost in the book. All I can say is, well done, Pam!" --The Lincolnshire Echo
Author: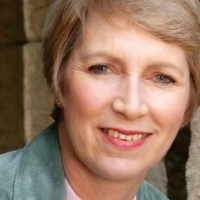 Pam Rhodes for many years has presented the world's number one religious television program, Songs of Praise on BBC. She writes for the UK national newspaper, the Daily Mail, and is also a successful novelist. She is author of The Dunbridge Chronicles, With Hearts and Hymns and Voices, and four other novels, as well as a number of non-fiction books.