The highly-anticipated follow-up to the Christy Award-winning Hallie's Heart!


A terrifying accident on the shores of Lake Michigan has shattered Mona's life and left her with disabling injuries. With the threat of lifelong disability looming over her and her doctor's uncertain prognosis on her mind, Mona doesn't know if she can pick up the pieces.


Just when she thinks things couldn't get worse, trouble comes looking for Mona again. And trouble's name is Hallie. A brewing family storm and Hallie's hidden fears are the last thing Mona wants to deal with. But can she turn away her sister? Even as the dark clouds continue to roll in, a hope waits for both of them--if only they can catch their breath long enough to find it.


"Morningsong is a beautifully written story of real people, living painful, joyful, complicated lives... This realistic portrayal of how messy our lives sometimes become shows readers how to find hope in the midst of loss, how to love the unlovable, how to forgive after trust is broken, and how to find God's strength when we've reached the end of our own. I loved it!"--Lynn Austin, author of Until We Reach Home
Author: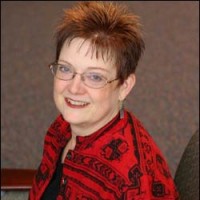 Shelly Beach is an award-winning author of eight books, including the Christy Award–winning Hallie's Heart and ECPA book of the year nominee, Precious Lord, Take My Hand: Meditations for Caregivers. She is a national speaker, delivering a message of hope to thousands of women each year, and writes to an audience of approximately two million readers each month on Caring.com.