In the small town of Stewartville, Michigan, Mona is struggling to keep her antique shop alive. But with bills piling high and a checkbook balance falling to negative numbers, Mona is ready to consider hiding from the world.

Imagine her surprise when she discovers her fifteen-year-old niece, Hallie, has done that very thing—at Mona's beach house! Guilt-ridden, Hallie flees to her aunt's summer house, seeking shelter from her parents and her past.
Problems with the antique shop fade into the background as Mona and Hallie face the pain and memories of the unfortunate accident on the beach that changed both of their lives. Mona has little time to find a way into Hallie's heart before her parents return to take her home. But not before an attractive furniture designer bestows a mysterious gift and Mona is forced to confront her need to forgive others in her own painful past.
Shelly Beach is a Christian communicator who speaks at women's conferences, retreats, seminars, and writers' conferences. She is a college instructor and writing consultant in Michigan and the author of Precious Lord, Take My Hand (Discovery House Publishers 2007).
Author: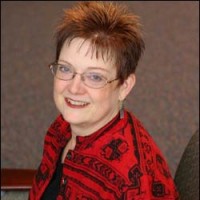 Shelly Beach is an award-winning author of eight books, including the Christy Award–winning Hallie's Heart and ECPA book of the year nominee, Precious Lord, Take My Hand: Meditations for Caregivers. She is a national speaker, delivering a message of hope to thousands of women each year, and writes to an audience of approximately two million readers each month on Caring.com.