This contemporary retelling of the Charles Dickens classic is funny, moving, and hopeful
Jack O'Malley hates shopping. He hates snow. He even hates Christmas. All three at once is Jack's idea of a very bad day. Storming into Starbucks to escape, Jack almost knocks someone over. Someone quite beautiful. And mysterious. And his entire life--what he once was, who he is now, and who he could become--flashes before him. This
contemporary retelling of Charles Dickens's classic story A Christmas Carol is funny, moving, and thought-provoking.
Author: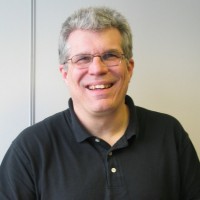 Bob Hartman is a popular children's writer and performance storyteller, a regular at festivals including the Spring Harvest Christian festival in the UK and the Edinburgh International Book Festival. He also works as a youth pastor for a Baptist church in Pittsburgh. His books include the best-selling Lion Storyteller Bible, The Lion Storyteller Bedtime Book, and the highly acclaimed Wolf Who Cried Boy. Total sales of his books for Lion are now in excess of one million copies.