With the easy availability and abundance of downloadable music and MP3 players, almost every teenager knows exactly how to find their favorite bands and songs online. Recent studies show that more than 50 percent of teens own their own iPod and even more search for music on iTunes. A world of influence is at their fingertips, so how and when should Christian parents monitor the music their children are listening to without creating undue conflict and argument? For author Todd Stocker, the day his son asked his preference between Van Halen and Def Leppard was the day he realized he and his son needed to have the "music talk."


Infinite Playlists is a handy guide to healthy conversation between parents and kids. Writing as both father and music-lover, Stocker calls parents to recognize music as a gift from God so they can help their kids determine the emotional, physical, and spiritual influences of their song choices. He offers a balanced look at the difference between Christian and secular music, and gives practical guidelines parents and kids can follow to choose appropriate music--together.


Competing titles may try to convince parents to hate or reject secular music or, alternately, convince them that Christian music is the only way to go. Infinite Playlists does neither, seeking first to provide parents with an understanding of God's purpose for music, then to provide biblical and respectful guidelines to aid responsible music choices. Ultimately, the goal is healthy conversation--not conflict--between parents and children so everyone can see and appreciate what music can teach us about life, about God, about others, about relationships, and about the world.
Author: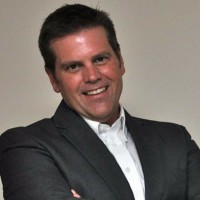 Todd Stocker is a pastor, church planter, communicator, and writer. His devotionals and articles have been published in Living Magazine, the Lutheran Witness, and Connect Quarterly. A nationally sought-after communicator and winner of the Rickman Award for Creative Communication, Stocker has been the keynote speaker at youth camps, men's and women's ministry events, and chamber of commerce luncheons. He and his family live in Minnesota.