One in six Americans of childbearing age experience infertility problems which lead to further struggles, including stress, sexual difficulties, marital discord, and a disturbing uncertainty about the future. Sandra Glahn knows these issues far too well and has teamed with medical specialist Dr. William Cutrer to reissue an updated edition of their trusted resource for couples struggling to have children.



While focusing on the emotional and spiritual struggles that accompany infertility, Glahn and Cutrer also provide detailed information on associated medical issues and fertility treatments and alternatives. Questions at the end of each chapter and lists for recommended reading promote further discussion while case histories and personal testimonies make the facts relatable. With a sensitive touch and trusted advice, Glahn and Cutrer offer encouragement and hope for couples struggling with infertility.
Author: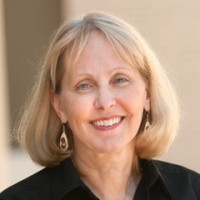 Sandra Glahn, Th.M., PhD, is a professor in Media Arts/Worship and pastoral ministries at Dallas Theological Seminary. Glahn is a journalist and the author or coauthor of twenty books.
William Cutrer, M.D., (1951–2013) was a recognized expert in reproductive technology and medical ethics. A licensed obstetrician/gynecologist who specialized in the treatment of infertility for more than fifteen years, he also held a graduate degree from Dallas Theological Seminary and was an ordained minister. At the time of his death he was a professor at The Southern Baptist Seminary in Louisville, Kentucky. Cutrer was the author of a number of pastoral resources including When Empty Arms Become a Heavy Burden (coauthored with Sandra Glahn), and the coauthor of three medical suspense novels.