Everyone struggles with problems that seem too big to handle. But conflicts are really opportunities for Christians to learn how to rely more faithfully on God.



In Growing Through Conflict, renowned pastor and bestselling author Erwin W. Lutzer teaches how to imitate David's successes and avoid his failures. David's example deepens our faith by demonstrating how spiritual growth normally happens in hard times, doing God's will is not always peaceful, God expects us to endure struggles with patience, and how God uses conflict to bring us to Christian maturity.



Whether Christians face difficult relationships, unresolved grief, doubts about faith, or illicit desires, David's life will show them that despite these conflicts; believers can still remain children after God's own heart.
Author: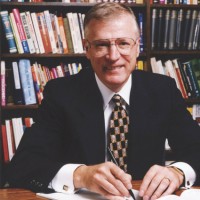 Erwin W. Lutzer (ThM, Dallas Theological Seminary; MA, Loyola University; LLD, Simon Greenleaf School of Law) is senior pastor of the historic Moody Church in Chicago, as well as a popular conference and radio speaker. His many books include The Doctrines That Divide, How You Can Be Sure That You Will Spend an Eternity with God, and One Minute After You Die.