Invitation to Church History, 2 Volume Set
The Story of Christianity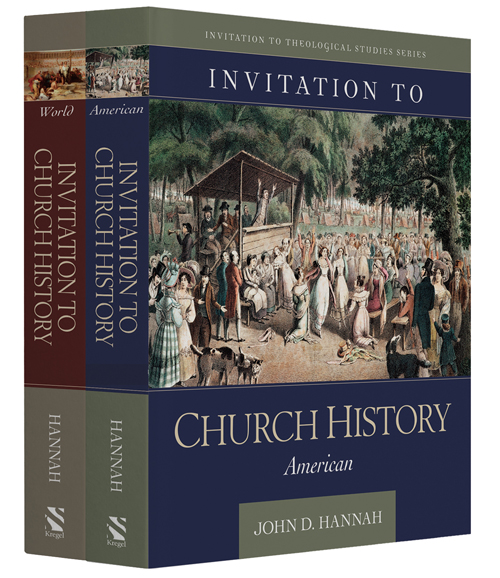 Product Information
Price: $92.88
ISBN: 9780825443862
Edition: October 22, 2019
Pages: 1024
Carton quantity: 6
Publication date: October 22, 2019
Format: Hardback
Imprint: Kregel Academic
Category: History
Series: Invitation to Theological Studies
Invitation to Church History, 2 Volume Set
The Story of Christianity
A two-volume introductory survey of church history from its origins to the present day

Designed for an educated lay audience and students in introductory college and seminary church history courses, these visually stunning textbooks are carefully written for first-time learners in the subject areas. Invitation to Church History: World walks readers through the story of God's people from Christ to the contemporary church around the world. Invitation to Church History: American chronicles American church history from the pilgrims to contemporary denominations in the United States.

In these full-color textbooks, many features facilitate learning: photos make the material come alive for the reader; diagrams clarify and distill complex concepts and sets of information; and review materials aid the student in processing and retaining the concepts in each chapter.

Readers will gain a clear understanding of the meaning of the gospel, the wonder of divine redemption, and the majesty of God. The story of the church is presented as part of the redemptive history of God and His people. With a conservative, Christ-centered perspective, Hannah writes with fairness and generosity toward diverse views.