The New Complete Works of Josephus
Hardcover
No source, other than the Bible itself, provides more relevant information on the first century than the work of Flavius Josephus. This newly edited version updates the original 18th century language; includes commentary by the award winning author and historian, Dr. Paul L. Maier; features over forty photos of ancient sites and artifacts mentioned by Josephus; cross references numbers throughout to the Greek text of Josephus in the Loeb Classical Library; and offers revised indexes of subjects and Old Testament texts.
Author: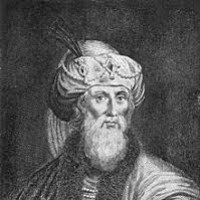 Flavius Josphus (c. A.D. 37-100) was born to an aristocratic Jewish family, served as a priest, and later became the commander of Jewish forces in Galilee following the revolt against Rome that began A.D. 66. Captured by the Romans, Josephus spent his later life in Rome under the patronage of the Roman emperors where he composed his history of the Jewish people and his account of the Jewish war that led to the destruction of Jerusalem and the Temple in A.D. 70.
William Whiston (1662-1752), translator, was an English mathematician and historian who succeeded Isaac Newton as the Lucasian Professor of Mathematics at the University of Cambridge.