A major Lion reference book on the Bible, The World of the Bible explores the culture of the Israelites and the nations that surrounded them. The book also assesses the wider context
of civilizations elsewhere in the world.
Areas covered include:




Ancient cultures and the dawn of time—including the cultures of ancient Mesopotamia, Sumeria, Akkad, and Egypt


Bronze Age Palestine—the Canaanites, Syrians and other inhabitants of the period


The Age of Empires—the Syrians, Assyrians, Babylonians, and Persians


The Dawn of the Modern World--Greek culture and civilization, Alexander the Great, and the rise of Rome
The main text is supplemented throughout with features on related topics of interest.
Author: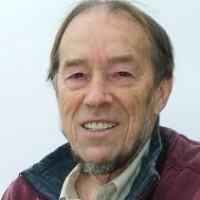 John Drane taught practical theology at the University of Aberdeen, Scotland, until 2004. He is also an adjunct professor of New Testament at Fuller Theological Seminary, California, and a visiting professor at Morling College, Sydney. His other publications include Introducing the Old Testament and Introducing the New Testament (Augsburg).