The Reformation shaped today's Christianity, yet what does the average Christian know about it?


The sixteenth-century Reformation marked a period of profound religious upheaval, possibly the greatest since Christianity's beginnings. This color-illustrated book vividly brings the period to life, looking at why it happened, how it happened and its impact in dividing and shaping early modern Europe. Covering key figures such as Luther, Calvin, Zwingli, Cranmer and Ridley and Ignatius Loyola, among others, The Reformation also explores the wider political and social implications as well as the theological and personal differences.
Combining balanced scholarship with accessible writing and extensive color illustrations, The Reformation is an excellent introduction to this key period of European political and church history. It is suitable for students as an introductory text and for readers who want to know more about the background to their denomination or theological tradition.
Author: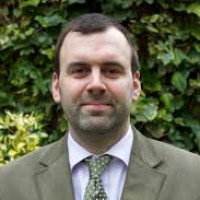 Andrew Atherstone is tutor in history and doctrine and Latimer research fellow at Wycliffe Hall, Oxford. His main research explores aspects of Protestant and evangelical history. His latest books are on Archbishop Justin Welby, first a short biography, published in 2013, and then a longer one, published in 2014. His first two books were The Martyrs of Mary Tudor (Day One 2005) and Oxford's Protestant Spy: The Controversial Career of Charles Golightly (Paternoster 2007).