Josephus: The Essential Writings
An award-winning translation and condensation of The Jewish Antiquities and The Jewish War of Josephus. The historical events take on a brilliant new dimension in this revised edition now with photographs, charts, and maps.
Available in Spanish
Author: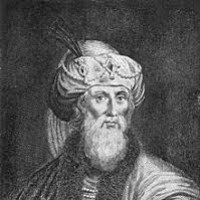 Flavius Josphus (c. A.D. 37-100) was born to an aristocratic Jewish family, served as a priest, and later became the commander of Jewish forces in Galilee following the revolt against Rome that began A.D. 66. Captured by the Romans, Josephus spent his later life in Rome under the patronage of the Roman emperors where he composed his history of the Jewish people and his account of the Jewish war that led to the destruction of Jerusalem and the Temple in A.D. 70.