In the not-too-distant future, the United Regions of America has formed. Governors hold territories instead of states, and while Washington, DC, is gone, the government has more control than ever before. For fifteen-year-old Vivica Wilkins, the daughter of a governor, this is life as usual. High school seems pretty much the same--until one day, that controlling power steps right through the door during study hall.
When Vivica speaks out to defend her pregnant friend against the harsh treatment of Population Management Officer Marina Ward, she has no idea she's sowing the seeds of a revolution in her own life. But it isn't long before she discovers her own illegal pregnancy. Now she has to decide whether to get the mandatory abortion--or follow her heart, try to keep the baby, and possibly ruin her mother's chances at becoming president.
A rebel group called the Emancipation Warriors, who are fighting to restore freedoms once held unalienable, offer her asylum. Can Vivica trust these rebels to help her or will they bring everything crashing down around her? Accepting their help may come with consequences she isn't ready to face.
Marissa Shrock's debut novel crafts a chilling story of what may be to come if we allow the economic and moral crises currently facing our country to change the foundations on which we built our independence--and of the difference one person can make when they choose to trust God's lead.
Author: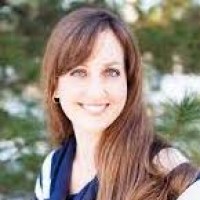 Marissa Shrock is a middle school language arts teacher, and works with her audience every day. She's a graduate of the Jerry B. Jenkins Christian Writers Guild courses, and is a member of the ACFW. Her articles for teens have been published in Evangel and Encounter. Visit her at www.marissashrock.com.