The harrowing adventures of red-headed heroine Ruby Taylor continue in this murder mystery complete with a frozen corpse, midnight intruders, and an unexpected rescue by lab mice. This sassy Cinderella's in for a crash course on university politics, new love, and what exactly it means to be a genuine Christian.
Strong, independent, and memorable leading character
Just the right mix of action and romance
Suspense/mystery is the fastest growing genre of fiction in the CBA market
A refreshing, new find for fans of CBA author Terri Blackstock and general market authors Sue Grafton, Sharyn McCrumb, and Sara Parentsky
Author: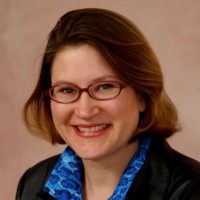 Sharon Dunn is causing quite a stir with her popular Ruby Taylor Mystery series. Romantic Times magazine nominated book one as the Inspirational Novel of the Year, and book two was honored with the ACRW Book of the Year award. Sharon is an instructor and tutor at Montana State University, but her cats and her kids pretty much run her life.