Missing Being Mrs, Updated Edition
Surviving Divorce Without Losing Your Friends, Your Faith or Your Mind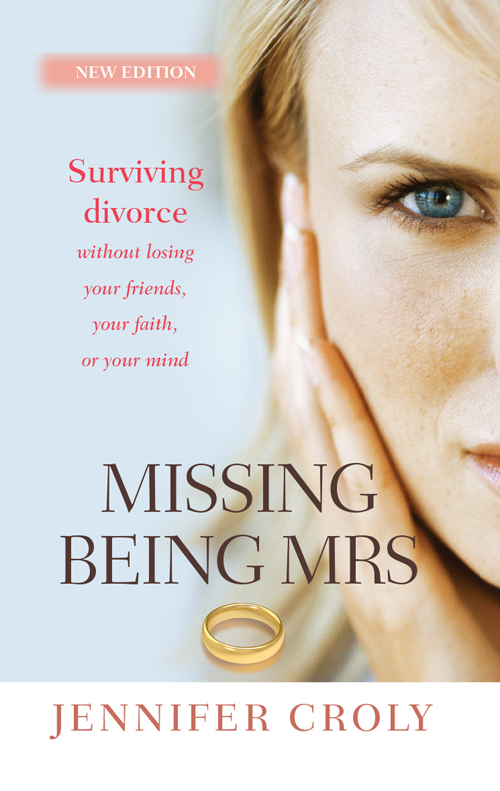 Product Information
Price: $14.99
ISBN: 9780857216397
Edition: July 27, 2015
Pages: 160
Carton quantity: 88
Publication date: July 27, 2015
Format: Paperback
Imprint: Monarch Books
Category: Christian Living and Devotionals
Missing Being Mrs, Updated Edition
Surviving Divorce Without Losing Your Friends, Your Faith or Your Mind
How do you come to terms with divorce? What can you do to hold things together and find a way forward?

When her husband walked out after twenty-two years of marriage, Jen Croly was devastated. Painfully, she tried to rebuild her life, stitch together her shattered confidence, and discover who she was. She clung to her faith: "Even when I could barely believe in God, God went on believing in me."

During the tough process of recovery, she looked for a really candid, helpful book but found most volumes horribly patronizing. She sought a book by someone who had survived the experience and that dealt with practical questions: How do you tell other people? Whom can you trust? What is your name? What about the family? Money? Car maintenance? What about dating?

Jen shares the wisdom she found without prescribing one-size-fits-all answers. For any divorced or about to be divorced woman, Missing Being Mrs contains both Scriptural truths and practical advice.