"Joy is faith dancing. Peace is faith resting.
"Sometimes our faith is tired. It seems to have nowhere to sit down and have a rest. It's hard to hope for better things and we need a helping hand.
"It is at such times I go to the Deep Place where nobody goes, sit on the Steps of my Soul and breathe deeply. Through His Word help comes. Strengthened by such encounters I continue. Not just plodding, hanging on with grim determination to finish the course set before me, but with renewed joy"my faith dancing.
"My prayer is that this little book will encourage your faith to sit down and have a rest too. Enjoy!"
Author: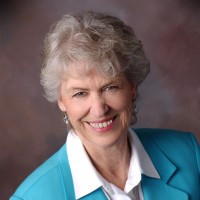 Jill Briscoe is a highly sought-after teacher and author who travels around the world speaking at international seminars and conferences. Jill has authored more than forty books including devotionals, study guides, poetry, and children's books. She serves as Executive Editor of Just Between Us, a magazine of encouragement for ministry wives and women in leadership, and served on the board of World Relief and Christianity Today, Inc., for over twenty years. Jill and her husband, Stuart, live in Brookfield, Wisconsin.